Well. Here we are, another month gone, another few hundred miles behind us. Or, in my case, another 78 miles. That's 15 more than I did in June, so I'm happy. How are the rest of you doing? Can we see some pictures of the places you normally walk, sites you usually see, or whatever you want to share?
Neil and I are starting off August with a camping trip to the White Mountains. I found this picture of the shelter where we'll be staying tomorrow night (on a website called hikethewhites.com, useful for any hiking in New Hampshire's White Mountains). I don't think we're going to be having a campfire, just a nice rocket fueled stove.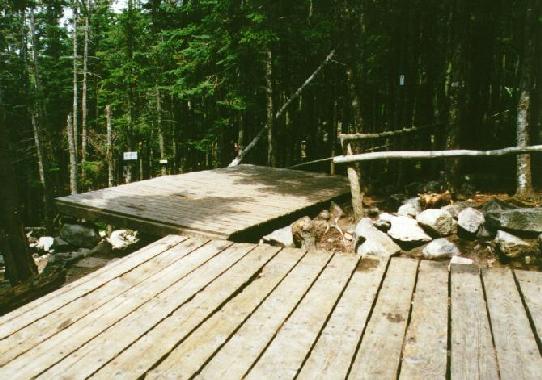 I thought the platforms didn't look very comfortable, but then I took a good look at the rocks and said, "Nah, wood is good." I'll update when we get back with photos from our trip. Assuming the camera and I both get back in one piece!